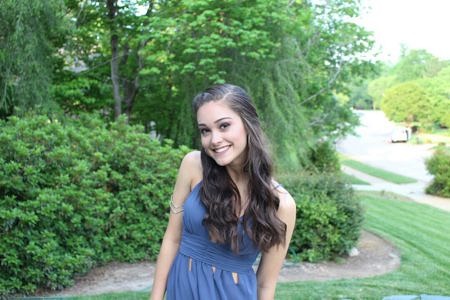 Name: Haley Prakke
Nickname: PRAK
Year: First-year
Hometown: Cary, NC
Voice Part: Alto 1
Position in Loreleis: CD Girl
Major/Minor: Biology/neuroscience
Solos/Duets: N/A
What are some of your hobbies and interests? 
Volleyball, singing and creating mashups, playing piano
Beach or mountains?
Beach
What will you be famous for one day?
Being the world's clumsiest person...?
Favorite movie of all time? 
Water for Elephants
If you were a superhero, what would your power be and what would you be called? 
Clone myself so I can sing different parts: The Harmonizer
What is your favorite place in all of Chapel Hill?
Rumors
What decade were you supposed to be born in? 
Roaring 20's!
What's the one thing you can't live without? 
Ice cream
What's your favorite thing about UNC?
SO many opportunities to do different activities
If you weren't at Loreleis practice every Wednesday night, what would you be doing? 
Playing volleyball
Leave us with a quote that inspires you. 
lifes too short to take no for an answer...no RAGRETS!